Athena's Stories
Athena's Stories specializes in designing and organizing individual and personalized social events throughout Greece. Our weddings, receptions, parties and corporate events take advantage of the inexhaustible possibilities of the most wonderful country in the world. We emphasize the special character of each location in Greece and highlight the unique style that meets the desires of our clients, creating a n unforgettable life story for them and their guests.
«We create stories together, captivate the senses, and write them indelibly in the memory»
Designer's Letter
I have always thought that every day in our lives is important as it contributes to our personal journey. Of course, some days are unique and special, and this is precisely why it is worth celebrating them just as we always dared to dream. In the ideal setting, with attention to detail, and defined by care, finesse and elegance, we bring masterly decorative touches that reflect and enhance your personality and unique style.
On these special days, we celebrate the start of a new chosen path with the one we love, or the christening of our precious child. We renew our vows or choose to party with our friends on our birthday. We choose to bring our clients and business partners together.
Whatever the reason for our joy and celebration, we turn the day into a unique story of love, happiness and success. Because these are unique stories that I am happy to share with you so that we can realise, just like you, that we have turned our dreams into reality.
Athena Mouka
Wedding Planner & Event Specialist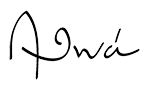 Dear Athina,

Thank you so much for all your help so our wedding got

amazing!!Can't thank you enough!

Sophia
Thank you again for all your help, making our wedding such a perfect day.

Marit
I didn't know with my own eyes what the place really looked like, i explained the look i was going for and she nailed it! She took care of everything for me… it was awesome!
Athina made it happen!

Audrey