Stories of Love, Happiness and Success
The company "Athena's Stories" was created in 2016 with the ambition to become one of the most loved event planning organisations in Greece, creating perfect weddings, parties and corporate events in the spectacular locations that are Greece's signature attraction.
The company is founded on the expertise of our executives, who each have over ten years' experience in the event planning arena. Headed by planner and event specialist Athena Muka, we operate throughout the Greek islands and mainland, using our expertise and experience to apply the best features of our country's geography to create an unforgettable experience for you and your guests.
Our central philosophy is that each client's wedding or event is a unique experience that will not be replicated in their lifetime. With this in mind, we design the perfect day that showcases their unique style in a unique location. We provide the highest quality service, provide sophisticated design and
supreme elegance, and everything is tailored to the client's individual style and needs.
Ultimately, the experience we create is all about the client. The life story we help them create will be one that they tell to friends and loved ones for the rest of their lives.
Whimsical Boho Beach Wedding
athadmin
Autumnal Countryside Wedding in Marnei Villas
athadmin
Luxurious Elegant Summer Wedding
athadmin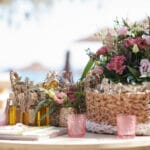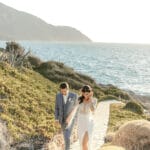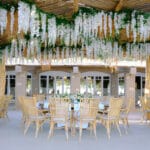 Athena's Event Planning Services
Wedding Planning
From preparations to ceremony and reception, with flower arrangements and exquisite catering, we bring exclusive tips and personal recommendations.
Christening Ceremony
Anniversaries, Christenings, Birthdays Ceremonies – these days deserve to be celebrated and to be written into the stories of our lives.
Corporate Event
We can prepare the perfect event, conference or corporate party to match your corporate profile.