Create a new chapter in corporate events that inspires with Greek light and grace
In the professional arena, we remember the important events, meetings, milestones and seminars. By bringing them to a very special location, we can cement the success of these occasions in the minds of companies and their clients.
In a place blessed by nature, bathed in light and a positive aura, marked by historical cultural achievements and the most authentic kind-hearted atmosphere in the world, our Greek locations can be nothing but the ideal choice for your business event. We maintain partnerships with the leading hotel groups in Greece and the most famous Mediterranean kitchens, ensuring comprehensive bespoke facilities for guests and making sure every detail lends itself to making your event a success. And always, we take care to remember that the event belongs to you and should fit with your company ethos.
[On photo] Add the glamour of Greece and its history to your company
From organizing a professional event to enhancing your client collaborations, to arranging your company conference, launching your new service or product, or organizing a corporate party to strengthen employee bonds, there is a page in Athena's Stories that can be added to the chapter of your company's success.
For us, a corporate event is a unique success story. ".
Boho Chic Italian Wedding
athadmin
Luxurious Elegant Summer Wedding
athadmin
Whimsical Boho Beach Wedding
athadmin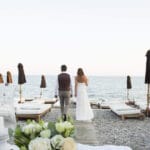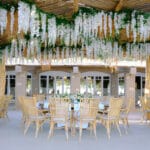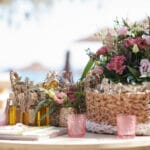 Athena's Event Planning Services
Athena's Stories
The company "Athena's Stories" was created in 2016 with the ambition to become one of the most loved event planning organisations in Greece, creating perfect weddings, parties and corporate events in the spectacular locations that are Greece's signature attraction.
Wedding Planning
From preparations to ceremony and reception, with flower arrangements and exquisite catering, we bring exclusive tips and personal recommendations.
Christening Ceremony
Anniversaries, Christenings, Birthdays Ceremonies – these days deserve to be celebrated and to be written into the stories of our lives.